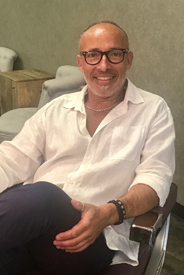 Stylist & Inspiraton for Salon Jodana & Owner
Nic's career began in Rome, Italy before moving to America in 1994. He started working for John Barrett at Bergdorf Goodman in New York City where he studied color extensively. He later moved to New Jersey to work for David Allan and Nelund Minton. In 2002, he realized his dreams of being a business owner and opened Riccio Salon in Mahwah before selling and opening Salon Jodana in Midland Park, NJ.
Nic specializes in Thermo Cut for Wellness Haircuts, and uses his gift for color to give you the look and feel that would best compliment your style.
World Member of Intercoiffure
Stylist & Inspiraton for Salon Jodana & Owner
Daniela has over 34 years' experience in the beauty industry. Starting in Diano Marina in Italy at various salons for over 10 years and obtaining an education in styling, cutting and coloring, she worked for Jean Louis David Salon and Vidal Sassoon Salon, the two most famous salons in northern Italy. For her last eight years in Italy before she came to America, Daniela taught at the Moda e Modi Salon in Torino, Italy. There were over ten salons in her group. Today, her best friend Beppe Barra requires that all the stylists come to our school in Torino that Daniela helped build so they learn the newest styles and techniques that Daniela developed. Daniela came to America and passed the exam to obtain her American stylist license. Within six months, despite her broken English, her work spoke for itself and she developed a strong following at Total Concepts Salon in Wyckoff, NJ. After six years at Total Concepts Salon, she had the opportunity to work at Riccio Salon for nine years.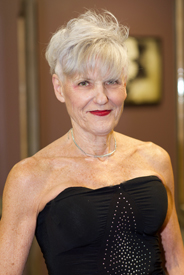 She has been a receptionist for over 22 years making every customer feel special, as they are. Her daily goals are keeping our stylists and customers all having a great experience at Salon Jodana and enjoying their days ahead with beautiful hair.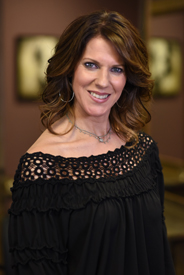 Kristin is an accomplished stylist with over 27 years experience in the beauty industry. Her education and training extends from advanced cut & curl techniques to certifications in the latest hair treatments, keeping her on the cutting edge of what's new in all aspects of haircare. She specializes in balayage, highlights, long & short hair, men's cuts and Keratin treatments.
Also recently certified as a Hair Extension and Additions Specialist.
From an early age, Brittany always knew she wanted to be in the beauty industry. She was able to pursue this dream upon graduating from Artistic Academy Hair Design in June of 2013. She started her journey as an assistant at Colorforms Hair Salon for one year before having the opportunity of working with Daniela. Brittany has been working as an apprentice alongside Daniela and Nicola for three years and continues to grow in her craft. She is now working her way to building her clientele behind the chair. Brittany is an active part of the education program that Salon Jodana provides by staying up to date with all the latest styles and trends. She is also expanding her cosmetology skills by becoming a makeup artist. She loves getting to know all of her clients and making them feel comfortable and confident. Also, recently certified as a Hair Extension and Additions Specialist.
"Beauty is about enhancing what you have. Let yourself shine through!" (Janelle Monae)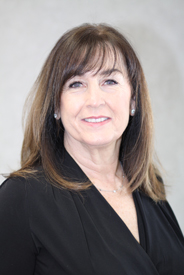 At the age of 14, Helene had a life changing experience when she served as a hair model at the Industry Beauty Show. She then took entry level positions at salons. Helen attended the Capri Institute of Hair Design and studied Natural Motion and Bumble and Bumble.
Helene is an expert at cutting, coloring, styling, updos, smoothing treatments and also enjoys the art of hair extensions. Helene's work is spurred by her creative nature and she is constantly updating her education by attending classes and seminars.
After graduating from high school, Helen went straight to cosmetology school. As she was studying interior design while working as an assistant for a salon, she found a love for the hair industry and pursued it full time. Helen started working as a well-known salon in Manhattan, and continued her education and learning experience for the following five years in New York, London, and New Orleans.
Helen began working in New Jersey in 1995. Since working in New Jersey, she has continued her education in California, New York, and Italy. She enjoys making people look and feel beautiful.
Helen enjoys satisfying her clients with her excellence of skills, and her favorite part of working with her clients is seeing the positive expressions on her clients' faces as they leave the salon.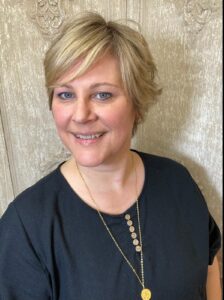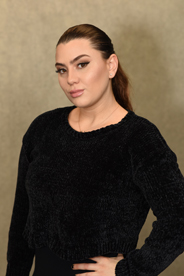 Julia attended Paul Mitchell beauty school in 2010, in New York City. She then moved to LA where she assisted and truly fell in love with her profession.
She Returned back East where she continues to grow through training and working under some of the most talented stylists in Bergen county, New Jersey.