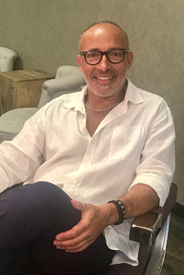 Nicola Autore - Stylist & Inspiraton for Salon Jodana & Owner
Nic's career began in Rome, Italy before moving to America in 1994. He started working for John Barrett at Bergdorf Goodman in New York City where he studied color extensively. He later moved to New Jersey to work for David Allan and Nelund Minton. In 2002, he realized his dreams of being a business owner and opened Riccio Salon in Mahwah before selling and opening Salon Jodana in Midland Park, NJ. 
Nic specializes in Thermo Cut for Wellness Haircuts, and uses his gift for color to give you the look and feel that would best compliment your style.
Also recently certified as a Hair Extension and Additions Specialist.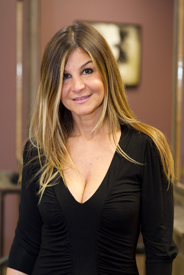 Daniela Russo Pedin - Stylist & Inspiraton for Salon Jodana & Owner
Daniela has over 34 years' experience in the beauty industry. Starting in Diano Marina in Italy at various salons for over 10 years and obtaining an education in styling, cutting and coloring, she worked for Jean Louis David Salon and Vidal Sassoon Salon, the two most famous salons in northern Italy. For her last eight years in Italy before she came to America, Daniela taught at the Moda e Modi Salon in Torino, Italy. There were over ten salons in her group. Today, her best friend Beppe Barra requires that all the stylists come to our school in Torino that Daniela helped build so they learn the newest styles and techniques that Daniela developed. Daniela came to America and passed the exam to obtain her American stylist license. Within six months, despite her broken English, her work spoke for itself and she developed a strong following at Total Concepts Salon in Wyckoff, NJ. After six years at Total Concepts Salon, she had the opportunity to work at Riccio Salon for nine years. "Today I am excited to bring to you Salon Jodana offering over 100 years of collective experience between my partners and myself. This gives us the opportunity to utilize all of my years of styling, coloring and cutting skills to serve you at the highest level." – Daniela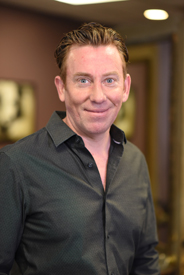 John Paxton - Stylist & Inspiraton for Salon Jodana
John was born blessed with natural artistic talent. Growing up, he continued to foster his skills and education in the arts. He had an eye for beauty, and found that he could combine his passions by becoming a hair stylist. He was excited at the thought of infusing his creativity into coloring, cutting, and styling hair; ultimately creating each client into a masterpiece.
After attending Cosmetology school in 1996, John started his career working in a high end salon in Manhattan. He trained under one of the top hair colorists in New York City. John was then offered a great position in New Jersey at a fast growing salon.
With strong communication skills, he develops a deep understanding of the clients wants and needs, and delivers unique and exquisite designs. His creations reflect his clients desires, and clients leave feeling heard and beautiful (what more could a woman want?). That is what is so special about John; he does fabulous work, and he builds genuine client relationships. John has a dedicated clientele that has followed him for 21 years. He looks forward to serving you.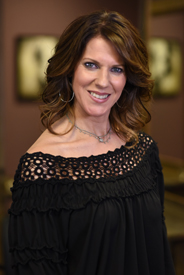 Kristin Raiman - Stylist
Kristin is an accomplished stylist with over 27 years experience in the beauty industry. Her education and training extends from advanced cut & curl techniques to certifications in the latest hair treatments, keeping her on the cutting edge of what's new in all aspects of haircare. She specializes in balayage, highlights, long & short hair, men's cuts and Keratin treatments.
Also recently certified as a Hair Extension and Additions Specialist.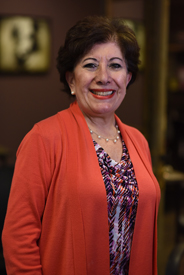 Maha Audi - Stylist
Maha is a professional hair designer. She has been working with hair full-time for the past 32 years. She was corporate in her earlier professional life, but hair cutting and styling were always a passion of hers and free time outlet. At the age of 37, she decided to follow her passion and commit her full professional life to beauty culture and hair design. She is experienced in coloring, cutting and hair styling. Also, she is experienced and good with bridal hair-styling and bridal parties, up-dos for proms and formal events.
She was a previous owner of two hair salons and her motto was and is always "Let us help you fall in love with your hair again". She looks forward to meeting you and discussing your hair needs and style it to your expectations. Keeping up with up-to-date techniques, chemical treatments, styles and the health of your hair is her specialty.
Come see her at Salon Jodana, she works 5 days a week from Tues-Sat 9-5 every day and 9-8 on Thursdays.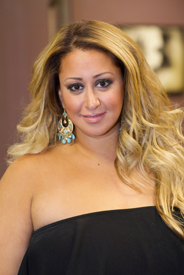 Tara Shamy - Stylist / Make-Up Artist
Always an artist, Tara started her career in interior design, but really wanted a live canvas and bigger challenges. So, she decided to attend cosmetology school. Finally finding her passion, she perfected her make-up application skills, raising the bar by entering many competitions. Always competitive, she decided to master hair extensions and got her certification. Her keen eye for color and continuing education has made her an excellent colorist as well.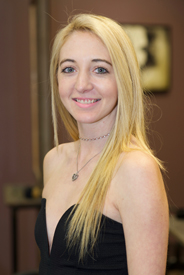 Brittany Hrabovsky - Junior Stylist
From an early age, Brittany always knew she wanted to be in the beauty industry. She was able to pursue this dream upon graduating from Artistic Academy Hair Design in June of 2013. She started her journey as an assistant at Colorforms Hair Salon for one year before having the opportunity of working with Daniela. Brittany has been working as an apprentice alongside Daniela and Nicola for three years and continues to grow in her craft. She is now working her way to building her clientele behind the chair. Brittany is an active part of the education program that Salon Jodana provides by staying up to date with all the latest styles and trends. She is also expanding her cosmetology skills by becoming a makeup artist. She loves getting to know all of her clients and making them feel comfortable and confident.
Also recently certified as a Hair Extension and Additions Specialist.
"Beauty is about enhancing what you have. Let yourself shine through!" (Janelle Monae)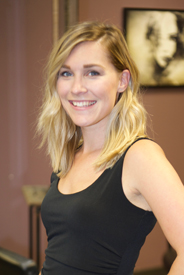 Nicole Cioppa - Apprentice / Junior Stylist
Nicole has 5+ years experience in the beauty industry. She has trained with master stylist and owner of Salon Jodana Nic Autore. Her passion is all phases of color and is also certified in hair extensions.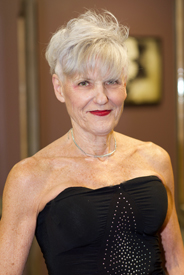 Karla Barricella - Receptionist
She has been a receptionist for over 19 years making every customer feel special, as they are. Her daily goals are keeping our stylists and customers all having a great experience at Salon Jodana and enjoying their days ahead with beautiful hair.